Role and tasks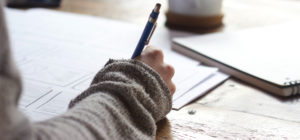 Evaluating research proposals
GeCo-GenderConsulting advises researchers from Humboldt-Universität zu Berlin to forefront equal opportunity in their DFG funding proposals. Research alliances and coordinated programmes funded by the Deutsche Forschungsgemeinschaft (DFG) include Collaborative Research Centres (CRC), International Research Training Groups (IRTG), Research Training Groups (RTG) and Research Units (RU).
GeCo advises research initiatives on how to design a gender equality concept that meets all the DFG requirements. This includes evaluating the need for support in reaching gender equality on the basis of the gender ratio in the prospective research alliance and the status of gender equality in the disciplines involved. Integrating gender as a research category into the research proposal is recommended, if this has not already been considered beforehand. In close collaboration with the applicant, GeCo suggests ideas and strategies for implementing gender equality measures in the prospective research alliance.
The proposal is then evaluated in terms of its equal opportunity section (concept paper as well as full proposal). The overall fit of the prospective research alliance's planned gender equality measures with Humboldt-Universität zu Berlin's wider gender equality infrastructure is also taken into account and advised upon.
Helping to present your prospective research alliance to the DFG
Once your proposal has been reviewed and accepted, GeCo offers support for the presentation of gender equality topics during the DFG's assessment. This can include participation and feedback in mock inspections as well as participating as GeCo-GenderConsulting service during the actual DFG's assessment. At the centre of our support – in accordance with DFG guidelines – is the conviction that the promotion of women in science is a crucial criterion for excellent research.
Implementing measures for gender equality and family friendliness
After your research alliance has been set up, GeCo offers guidance on how to make it a more gender-equal and family-friendly working environment. This means successfully using your gender equality funds (in close consultation with the Deutsche Forschungsgemeinschaft).
GeCo can support the research alliance coordinator in the process of implementing target group-specific equal opportunity measures. It further facilitates collaboration on equal opportunity measures between different research alliances at Humboldt-Universität. Coordinators furthermore have the opportunity to participate in gender equality initiatives that have been organised by GeCo-GenderConsulting or even to commission GeCo to organise such initiatives with the help of their gender equality funds.
Helping to extend your funding period
When it comes to writing a research proposal to extend your funding period, GeCo offers support in updating the gender equality plan for the next funding period. Successful equality measures should be evaluated and further improved in the extension proposal. If the aims and makeup of the Research Alliance has shifted, new measures can be developed to better support the goals of gender equality and family friendliness.