RTG 2260
BIOphysical Quantitative Imaging Towards Clinical Diagnosis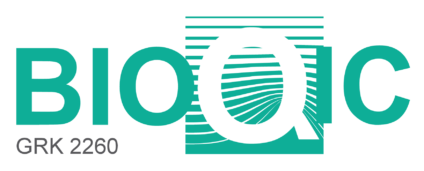 Research Programme
In current clinical practice of medical imaging, most diagnostic decisions are made on the basis of qualitative markers whose interpretation is highly subjective and requires thousands of hours of training. The mission of BIOQIC is to teach and promote the skills required for an objective, image-based medical diagnosis by establishing an institutional framework for graduate education and translational research in biophysical and quantitative medical imaging. BIOQIC aims at promoting multidisciplinary research and education in imaging sciences with collaborative arrangements between basic research institutions, clinical sites of the Charité – Universitätsmedizin Berlin including Europe's largest radiological department, and regional enterprises in medical imaging technology beyond the currently existing institutional borders.
The BIOQIC research programme will advance medical imaging methods towards the system-independent quantification of the constitution and structure of soft tissues including vascular components, multiscale fluid motility as well as mechanical parameters. Scientific training will be offered in 15 projects in 3 project areas: 'Fluid Transport', 'Tissue Mechanics' and 'Tissue Structures'. It will include the quantitative analysis of image parameters related to biophysics and tissue structure over a wide range of spatial scales, from microscopic structures to macroscopic representation, measured by innovative imaging approaches. BIOQIC guarantees multidisciplinary supervision by forming tandem teams of basic scientists and clinical experts. In order to overcome communication barriers, doctoral researchers will learn both about the clinical challenges and how to investigate new approaches in quantitative imaging.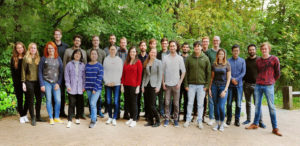 Promoting Gender Equality and Family Friendliness in BIOQIC
The GEFA panel on gender- and family-related matters assesses and approves applications for BIOQIC equality measures. The annual GEFA budget provides support to BIOQIC and its associated researchers with gender and family measures. The GEFA panel members are Prof. Ingolf Sack, Prof. Jeanette Schulz-Menger, Dr. Judith Bergs, and Yavuz Oguz Uca.
Examples of GEFA measures in BIOQIC:
After-school child care provided by our partner Kids Mobil

Counselling and networking opportunities for parents provided by the Charité Family Office

Nursing and parent-child rooms (Charité Family Office) where parents can nurse or work while their children are playing

Home office supplies to provide a work-life balance for parents

Debate training for raising awareness on gender-related issues