IRTG 2706
Transformative Religion: Religion as situated knowledge in processes of social transformation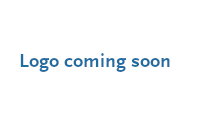 Chairpeople
Prof. Dr. Torsten Meireis; Prof. Dr. Jeremy Punt; Prof. Dr. Regina Römhild; Prof. Dr. Federico Settler
Coordinator
Dr. Clemens Wustmans
Contact Details
+49 30 2093 91834
transformative-religion@hu-berlin.de
www.transformative-religion.de
Address

IRTG Transformative Religion
Humboldt-Universität zu Berlin
Theologische Fakultät
Unter den Linden 6
D-10099 Berlin
Germany
Research Programme
As of January 2022, the new German–South African International Research Training Group (IRTG) "Transformative Religion: Religion as situated knowledge in processes of social transformation" will take up its work. Funded jointly by the South African National Research Foundation (NRF) and the German Research Community (DFG) with a gross total of roughly € 4,9 million (ZAR 82 million), the project transdisciplinarily investigates the impact of religion in processes of social transformation and the impact of these transformations on religion in contemporary global societies with an intercontinental perspective. It seeks to contribute to recent academic research and public debates on the complex relationship between religion and society.
This project is the second IRTG in the history of German-South African academic cooperation, currently the only German IRTG in cooperation with an African country and the first one to focus on issues of religion. For the next five years, the IRTG will present the opportunity for extended transcisciplinary research training to up to 54 doctoral candidates under the guidance of more than twenty interdisciplinary principal and associate researchers from a variety of academic disciplines in the cooperation of four academic institutions: Humboldt-Universität zu Berlin (FRG), Stellenbosch University, University of the Western Cape and  Inyuvesi YakwaZulu-Natali (UKZN)(all RSA).
Against the backdrop of discursive differences in perceiving and positioning religion in the field of knowledge between the global North and the global South and with a distinctive decolonial approach, this IRTG aims at a critical epistemology through which the situatedness of religious knowledge production and reception in processes of social transformation can be researched. In case studies from contexts in the global South and North, the IRTG seeks to investigate religion as specifically situated knowledge functioning as a resource and as a site of social transformation. It engages scholars from two continents and a variety of disciplines to go beyond conventional research approaches.