Tuesday, 22 January 2019
Leadership Skills for Researchers
Date & Time
Tuesday, January 22, 2019, 9 a.m. – 4 p.m.
Venue
Joh. v. Neumann-Haus, Humboldt-Kabinett
Rudower Chaussee 25, 12489 Berlin, Room 1.410
Target group
Female PhD students and postdocs, max. of 12 participants
Organiser
WiNS Adlershof program (Women in Natural Sciences)
In addition to scientific knowledge, social skills are also critical abilities when building a scientific career. Leadership is essential to working groups and cooperative relationships working in a self-responsible and effective manner together. This workshop is conducted as part of the
WiNS Adlershof
program (Women in Natural Sciences).
Content
The new leadership style in the scientific and corporate world
Self-leadership – reflection of the view of other people, philosophy and principles
Role and function of a leader
Leadership styles
Methods and instruments of leadership
How to lead virtual and global teams
Typical situations for leaders – and solutions
Conflict management
Language
English
Application deadline
–
Trainer
Further information
fakultaeten.hu-berlin.de/…/wins-training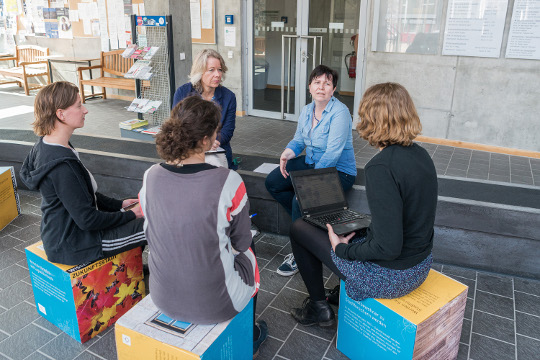 Photo: Andreas FranzXaver Süß