Wednesday, 6 October 2021
- Thursday, 7 October 2021
Agile Project Management II: Time and Self Management for Scientists
Date
Wednesday, 6 October 2021, 9 a.m. – 12 p.m. &
Thursday, 7 October 2021, 9 a.m. – 12 p.m.
Venue
Online
Target group
Female PhD students and postdocs; max. 16 participants
Organiser
WiNS Adlershof program (Women in Natural Sciences)
Language
English
Trainer
Svenja Neupert
Registration
Deadline: 29 September 2021
Email to Dr. Petra Metz; petra.metz@hu-berlin.de
Further information
Agile project management is a modern approach to project management that has been gaining in popularity lately. It places an emphasis on flexibility and adaptation. This WiNS workshop is the second workshop in a series on agile project management and will address topics related to self management and time/team management in scientific projects. Specific points will include: project management, self-leadership, agile project planning in fast-moving times, managing different working styles in a team, and productive workload management.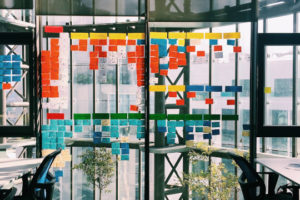 Photo: İrfan Simsar