Thursday, 28 October 2021
Care and Career: Tips for Achieving Balance
Date
Thursday, 28 October 2021, 9 a.m. – 10:30 a.m.
Venue
Online
Organiser
Berufliche Weiterbildung at Humboldt-Universität zu Berlin together with the AOK Pflegeakademie
Language
Please contact organisers for further details
Registration
Regster here
Further information
Most people are surprised to find themselves with care obligations – it might be foreseeable that a family member needs to be cared for but it's not necessarily something that can be planned. People often feel like they don't have any control over this situation, which can result in feeling overwhelmed. That's why it's advisable to educate yourself on the topic of care early on, inform yourself, and learn about the various options for support that are available – ideally before you take on care obligations.
The goal of this talk is to offer initial orientation on the topic of care, so that participants can make decisions that meet the needs of both the relative in need of care and the person taking on care obligations. Some possibilities will be presented for how a satisfactory work-life balance can be maintained or created, even with care responsibilities.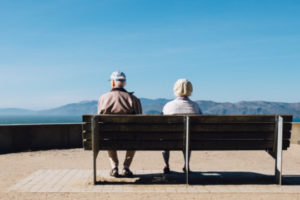 Photo: Matthew Bennett