Friday, 29 October 2021
Equality Slam
Event date
Friday, 29 October 2021, 8 p.m.
Event venue
Schwankhalle Bremen
Organiser
Universität Bremen
Language
Please contact organisers for further details
Covid measures
Live broadcast with an audience. The event will operate in accordance with Bremen's regulations for October 2021.
Further information
At the first Uni Bremen Equality Slam, women* text artists will slam for and against everything that has ever preyed on their mind: stereotypes, gender clichés, obstacles and hurdles on the path to studying at the uni and throughout academia. Experience women* spoken word poets, women* slam poets, and comediennes*, who will amaze, impress, excite you and make you ponder. The award-winning comedienne, actress, and YouTuber Idil Baydar alias Jilet Ayşe will take you through a truly poetic program.
You can expect great contributions about sexism and racism in the lecture hall, on educational background as a hindrance, and on barriers on campus that block the way, even in the digital world. There will be diverse performances of interesting women* artists, that guarantee a memorable night!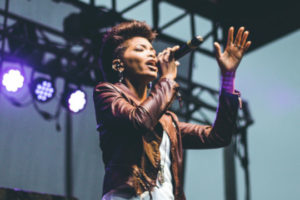 Photo: Taylor