Thursday, 20 June 2019
Career Day – Perspectives for Women in Life Sciences
Date and time
Thursday, 20 June 2019, 9 a.m. – 6 p.m.
Venue
Leibniz Institute for Neurobiology, Ebbinghaus Lecture Hall
Brenneckestraße 6
39118 Magdeburg
Target group
Anyone who is interested is welcome
Organisers
OvGU, SFB 854/MGK, SFB 779, LIN, CBBS, ABINEP, RTG2408, RTG2413, EKFK and FEM POWER
Participation fee
Free
Registration
Required only for afternoon activities, including workshops
Deadline: 7 June 2019
Register here
Childcare
Further information
The Career Day Perspectives for Women in Life Sciences will provide perspectives on careers in the life sciences in academia as well as industry. The day will begin with a series of talks from female scientists. Topics range from teaching jobs to the risks and opportunities of a career in science to balancing a career with having children. In the afternoon, workshops, round table discussions, an application photo shoot, and a CV check will be offered. (Please note that these events require registration and allow only a limited number of participants.)
The event is free of cost and open to interested participants of all genders.
For further information and the schedule and program, see the event flyer.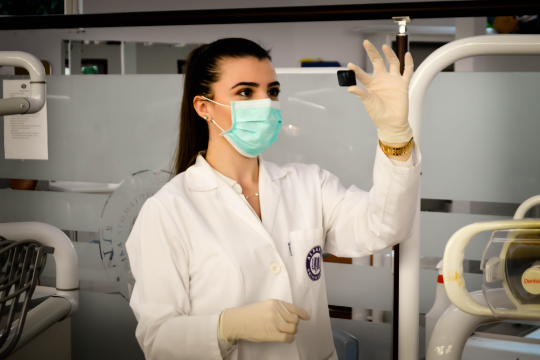 Photo: Ani Kolleshi