Increasing Inclusion in Research
Study after study shows that more diverse research teams lead to better research. So what does it take to build a diverse team? As you might have gathered in your own work, increasing inclusion is harder than it initially seems. In their article "What does it take to make an institution more diverse?", Nature asks six researchers about their efforts to increase diversity at their institutions. The result is an illuminating collection of perspectives and some ideas that you can implement in your own research group.
For example, as diversity director Dorceta Tayor points out, one important thing to keep in mind is that "attracting diversity takes legwork."  It's not enough to assume that applicants from disadvantaged groups will apply for your positions on their own. Taylor works with recruiters and community leaders to ensure a more diverse applicant pool. Platforms like LinkedIn can also be helpful in these efforts.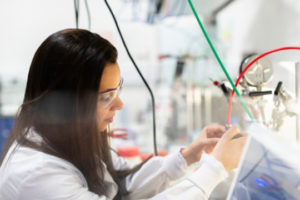 And once you've moved on to reviewing applications? Bryan Gaensler, Director of the Dunlop Institute for Astronomy and Astrophysics, talks about his experience with unconscious biases and hiring processes. He emphasises the importance of having diverse selection committees and using the right methods for evaluating candidates – for example, sorting potential hires based on whether they meet none, some or all of the evaluation criteria rather than ranking them in a best-to-worst system.
Finally, it's important to remember that the work doesn't stop after a position has been filled. Interviewees mention the importance of helping new hires feel safe. The presence of allies and other researchers from similarly diverse backgrounds can help with this.
To read the full interviews, see the original article in Nature.