Tuesday, 17 September 2019
Info Cafe: Caring for Family
Date and time
Tuesday, 17 September 2019, 9 a.m. – 12 p.m.
Venue
Room 2249 A
Unter den Linden 6
Target group
Anyone with an interest in the topic
Language
German
Organiser
Family Services Centre at Humboldt-Universität zu Berlin
Registration
Further information
The Family Support Centre and the department for on-the-job training (Betriebliche Weiterbildung) invite all personnel at Humboldt-Universität zu Berlin to an informational meeting on the topic of caring for family.
You'll have the chance to exchange ideas and experiences with other participants over a coffee or tea, and learn about the following topics:
Labour law provisions at the HU

Organising care

The legal framework of care (family care time, short-term inability to work, etc.)

Counselling and support structures in and out of the HU

Preventative healthcare and the effects of care on your health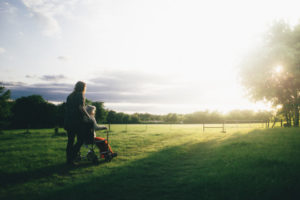 Experts from the Pflegestützpunkt (nursing support centre) in Berlin Mitte, from university sports centre, and from the HR department of the HU will provide information on these topics. The Family Support Centre will also be available for questions and ideas.
To round out the event, a 30-minute workshop on relaxation exercises for strengthening one's health will be offered to interested participants. You'll also have the opportunity for individual counselling with the representative from the nursing support centre — there are a limited number of spots for this, so if you are interested please register at familienservice@hu-berlin.de.
The event falls under professional development (berufliche Weiterbildung) at the HU and qualifies for a release from work in order to attend.
It is requested that you register in advance.