Monday, 24 June 2019
Professorships at Universities of Applied Sciences
Date and time
Monday, 24 June 2019, 2 p.m. – 4 p.m.
Venue
Joh. v. Neumann-Haus
Rudower Chaussee 25, 12489 Berlin
Target group
Female PhD students and postdocs
Organiser
WiNS Adlershof program (Women in Natural Sciences)
Language
German; questions in English are welcome
Speakers
Susanne Plaumann (Beuth University)
Prof. Dr. Juliane Siegeris (HTW Berlin)
Further information
A number of professorships in the natural sciences will be advertised at Berlin's universities of applied sciences (Fachhochschulen) in the coming years with good opportunities for young female scientists. Susanne Plaumann as Equal Opportunities Officer and Juliane Siegeris as computer scientist are familiar with the relevant requirements in day-to-day practice. Both will provide information about the necessary formal and technical skills, give tips and are open for questions about the recruitment procedures.
This event is conducted as part of the WiNS (Women in Natural Sciences) Adlershof program. It will be held in German, but questions in English are welcome!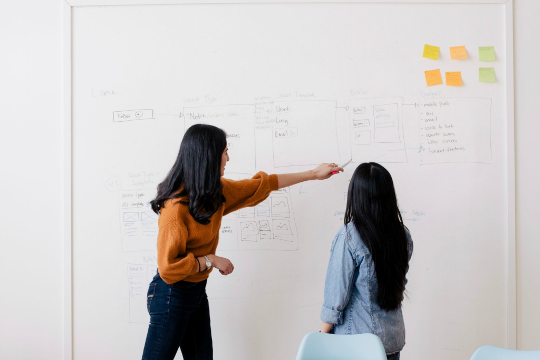 Photo: You X Ventures