Yee Lee Shing
Position: Professor
Discipline: Developmental Psychology
Field of research: Cognitive and brain development across the lifespan
Department: Institute of Psychology, Goethe University Frankfurt
Website: View here
Further reading: Twitter @YeeLeeShing1
Photo: Courtesy of Yee Lee Shing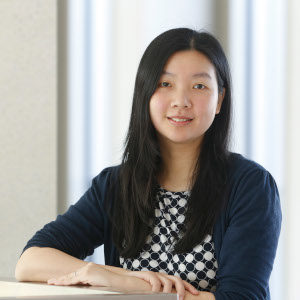 1. Tell us a bit about yourself. How did you get to where you are today?
I am a Professor of Developmental Psychology at Goethe University Frankfurt, where I direct the Lifespan Cognitive and Brain Development (LISCO) lab. I grew up in Kuala Lumpur, Malaysia in a family of Chinese descent. My parents did not have the opportunity to attend university but worked their fingers to the bone to send their three children to university. I left for the USA to study psychology when I was 19. Six years after that I moved to Germany to pursue doctoral studies at the Max Planck Institute for Human Development (MPIB) in Berlin, and eventually obtained my PhD from Humboldt-Universität zu Berlin in 2008. After some years as a postdoctoral researcher, subsequently a project leader at the MPIB, and also as a mom of two young, adorable children, I took up a lectureship at the University of Stirling, Scotland in 2015. My family and I returned to Germany in 2018, after accepting my current position at Goethe University Frankfurt. Research in my lab focuses on the development of cognitive and neural functioning across the human lifespan, with an emphasis on episodic memory and predictive processing. 
2. When did you first become aware of the role of gender in your research environment or at your work place at university?
The field of psychology has more women than men in the educational pipeline, from bachelor up to PhD level. However, women wanting an academic career in the field face particular challenges, and they are underrepresented beyond postdoc levels. I came face to face with this fact when I was at the transition stage of early postdoc, deciding how my career should continue and taking into consideration family planning. Some of the issues I was considering include the timing of having children, whether to relocate for position opportunities (countries differ vastly in parental leave conditions), how to make ends meet while taking time off for child care (meanwhile maybe even maintaining scientific productivity), etc. It was sobering to observe many cases of talented female researchers who decided to leave academia or not to have children because family and career are somehow incompatible in the existing system.
3. What challenges have you encountered in academia regarding equal opportunities?
I have been generally lucky during my career with mentors who are supportive of work-life balance. However, I wouldn't be able to pursue a scientific career if not for my husband who is flexible and supportive. There are so many opportunities/challenges where I would have to miss out (e.g., conferences, meetings, last-minute crunch before deadlines) if he wouldn't be available to care for the children. This constellation works well for us as a family, but it does come at a cost to his own career as an artist.
4. What has been your personal experience with equal opportunities offers? What have you taken away from them?
I was a group leader under the Minerva W2 program of the Max Planck Society, which was set up to improve career opportunities specifically for young female scientists. This was a stepping stone for me to get into a leadership role, paving the path for me to become an independent researcher. Also, the offer came at a timely moment when my first child was born, as the prospect of the position with an initial 5 years plus extensions up to 9 years meant that my family did not need to relocate in the short term. It also allowed me to think about longer term planning for my research – what questions am I really interested in and how can I study them.
5. What do you think still needs to be done?
There should be accountable support for dual-career (helping qualified partners of relocating academics in finding a job) and child care at the institutional level. This is an aspect that I think German university and institution administration needs to improve on. I experienced needing to start my position, after having moved from another country, without a secured place for child care (despite following many suggestions that did not work). This is just one of many examples where researchers face the tension between work and family. The consequence is that someone in the family needs to step back from their work, and unfortunately that too often ends up being women.